Design and engineering
Design and engineering of complete electrical installations on board vessels has from the company was founded in 1966 been Skan El`s main task for many years, and still takes most of our recourses.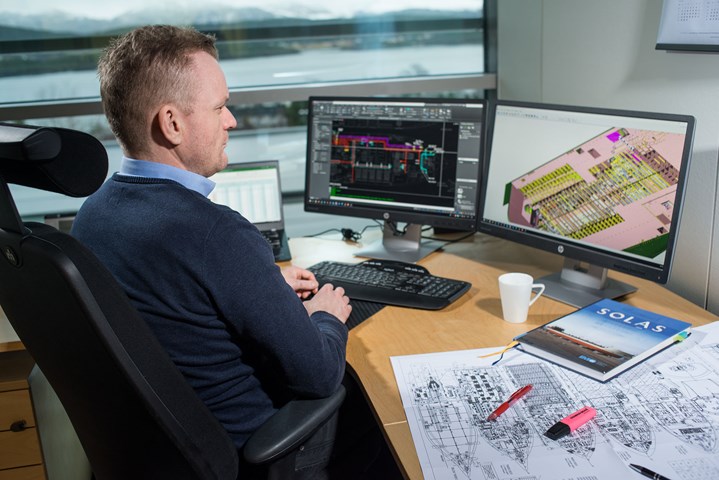 Our customers are many, Ship Design companies where we often are included in early phases for giving advises during the construction period, yards and owners as consultants during the building period, and installation firm where we make the drawings for all type of cabling, starter list, I/O list, short circuit diagram, electrical load analysis, diagrams for LAN/ phone and fire cabling, "how to do" drawings, and at last "as built" documentation.
Because of the development in the ship industry during the last years, with new kind of propulsion systems, demands for more power to an increasing number of electrical supported equipment, the need for more and bigger cables for high and low voltage, LAN cable with higher capacity, every new vessel is a challenge to start on. We have, however, because of our knowledge and experience together with tight corporation with our partners, managed to keep us updated on new solutions, and are often ahead the coming solutions.
We know that the ship industry in the future must face many problems. New system will come, the demands for less pollution for preserving the environment will be a challenge. The need for electricity will increase, and Skan El will be there to design it.