Consultancy and implementation
Supporting our customers to find the best solutions and supervise during implementation is our way to contribute to successful projects.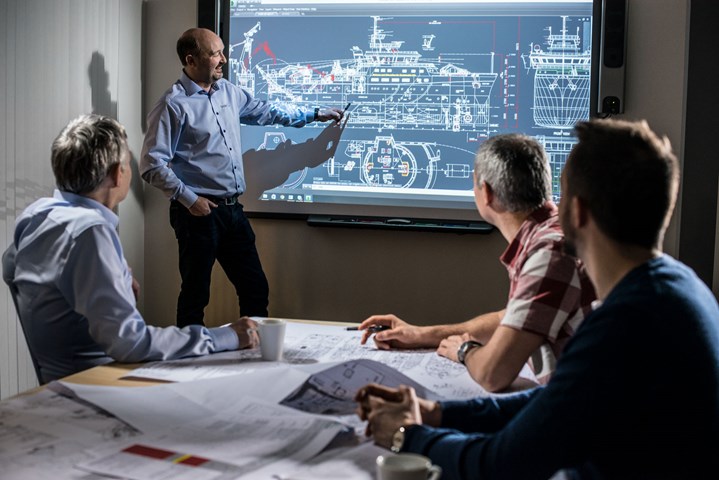 The world is changing and so is the requirement for technical knowhow of the electrical systems in a vessel. Technological development forces the marine business to take advantage of the possibilities in smarter solutions to stay competitive. The requirement from authorities to become "Green" makes possibilities to implement technology and solutions that is not common used in today's vessels.
Whether you aim to optimize your vessels performance by implementing technological solution based on DC-bus systems or operational cost saving by using batteries, Skan-El will support you with technical evaluations of the electrical power plant to achieve the optimal solution.
Because of the development in the ship industry during the last years, with new kind of propulsion systems, demands for more power to an increasing number of electrical supported equipment, the need for more and bigger cables for high and low voltage, LAN cable with higher capacity, every new vessel is a challenge to start on. We have, however, because of our knowledge and experience together with tight corporation with our partners, managed to keep us updated on new solutions, and are often ahead the coming solutions.